Creating a predictable and secure user experience
Software Defined WAN: Open, Programmable, and Scalable
Software-defined wide area networking (SD-WAN) is a virtual overlay which gives enterprises the freedom to route traffic over various providers, including broadband, 4G, 5G, and MPLS (multiprotocol label switching) connectivity links.
We're really excited to be joined by Cisco and Netscout on 4 July for an expert panel discussion on "The Journey to Observability"
The session promises to be packed with insights and first hand experience of organisation and their travels along the path to achieving Network Observability. Among the planned topics are:
1) The fundamental steps to observability
2) Why is visibility critical to today's businesses?
3) How to overcome common pitfalls when implementing visibility
4) Examples of successful customer deployments
5) How you can get started
6) Q&A
Guest Speakers:
Joe Munday
Chief Solution Architect.
Joe has been working within the CTO office to help NETSCOUT exceed customer expectations and to drive new behaviours and business value within the Visibility market.
Raghav Dhir
EMEA DC Networking Specialist
Raghav has been working alongside customers for well over 15 years, positioning solutions that address real business challenges. In his current role at Cisco Systems, he has worked as a worldwide technology specialist. His focus is the EMEA go-to-market of Cisco's DC software solutions and cloud technologies.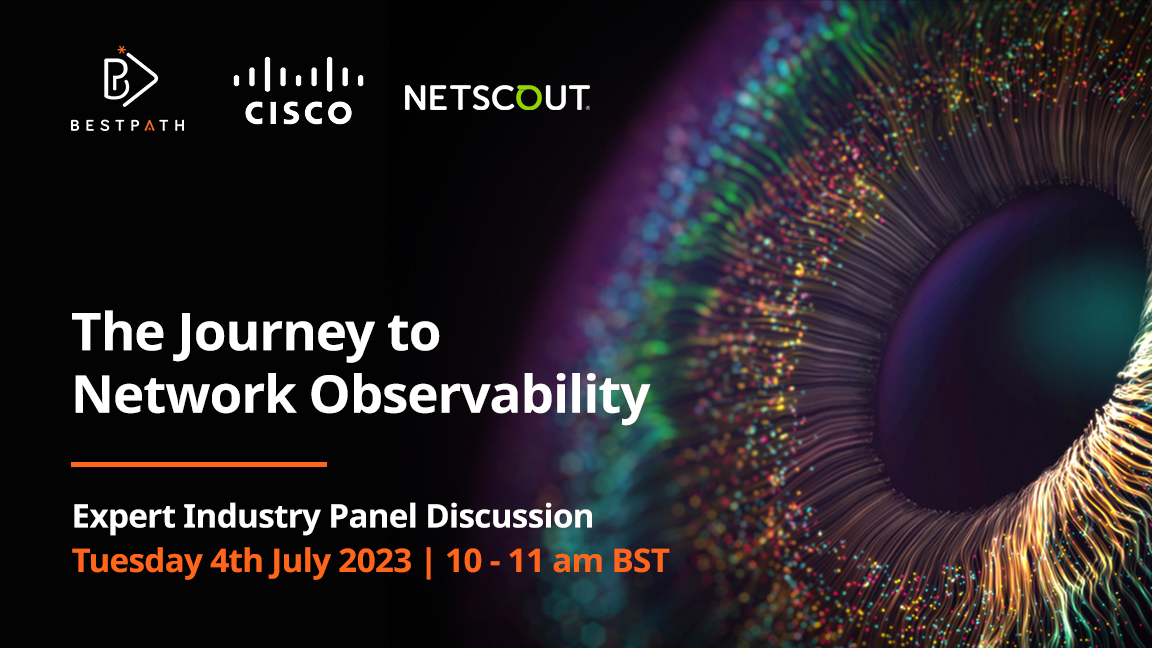 Enhancing SD-WAN with security functionality such as Secure Access Service Edge (SASE), an integrated cloud service model defined by Gartner, creates a network environment that's flexible, scalable, and secure.
Stay ahead of the curve – view our content below to get to SD-WAN excellence.
Get consistent scalability today, find out how:
Collaboration is in our DNA, and we seek out opportunities to work together with our customers and each other. The best paths are the one's we find together.