Putting the user first at Cisco Live
March 2nd 2023
Putting the user first at Cisco Live
Driving business outcomes with the latest tech
We were delighted to be invited to share a stage with Cisco at their recent Cisco Live event in Amsterdam (6-10 February 2023), where James Williamson presented BestPath's experiences with Nexus Cloud to a packed auditorium.
Being a Cisco Partner, we knew to expect an inspiring, thought-provoking few days at Cisco Live—and the event covered several innovations and trends that we anticipate will play significant roles in the technology solutions we create to help customers realise business value.
At BestPath, from our roots as experienced technical engineers to the business-focused progressive organisation we are today, we're perfectly positioned to help companies adopt the latest technologies to achieve their desired business outcomes. 
Cisco Live EMEA 2023: James Williamson Interview
Watch James discuss how our partnership with Cisco adds value to digital transformation projects.
Key trends discussed at Cisco Live included:
the evolution of technologies that put the user first
why including culture change in your automation strategy is good for business
positioning the right technologies for the right use cases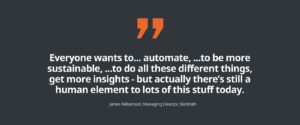 While many businesses currently operate hybrid working business models, few are getting it right. Presentations at Cisco Live highlighted ways in which new technologies can be employed to enhance user experience and as a result improve business outcomes. For successful hybrid working with a more seamless transition from home to office, architecture has needed to evolve to support many different areas, including user location and capabilities, and the central application of security policy. 
Technology innovations that put the user first help businesses in several areas:
improving user security

making users more efficient

helping user access resources more efficiently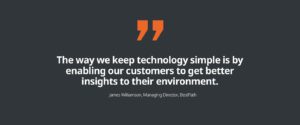 New possibilities in the automation space brought organisational culture change to the fore in some talks, with a popular topic being the importance of teams working together towards collective business outcomes instead of sticking with discrete teams siloed with their own responsibilities.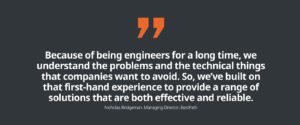 With our technical experience, at BestPath we understand exactly how much effort goes into an unplanned outage—first solving the initial problem, then sorting out the aftermath. Insight and innovation allow us to be more proactive with configurations, which reduces the risk of network problems in the longer term.
Keeping up to date with the latest technologies and the business value they can create in practice is vital for us to maintain our expert status. Finding out what's new, interacting with vendors, sharing our opinions—and even having our ideas challenged—makes Cisco Live a great forum for the BestPath team, so we can identify optimum solutions for customers, whatever their business.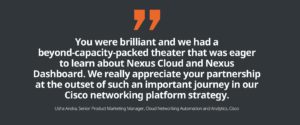 More